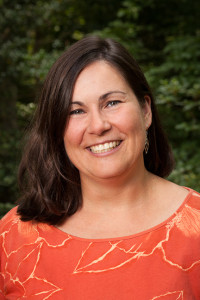 Angie Mattson Stegall is a Wayfinder and an award-winning author of four books. She holds a BA in Organizational Communications from Queens University of Charlotte.
Angie speaks to a variety of business professionals about productivity, organization, and time management to companies and organizations like Duke Energy, MassMutual, BlueCross BlueShield of NC, FemCity (formerly Femfessionals), Sisters United, and eWomen. She's worked with executives and their teams at Duke Energy, MassMutual, Doosan, Kuebler Inc., and Corning as well as with dozens of small business owners and their teams.
Angie has been featured on the show "Great Ideas" from CPCC TV, courtesy of WTVI-PBS Charlotte. She was interviewed on NPR/WFAE's Charlotte Talks with Mike Collins and has had her advice featured in the New York Times. She's created curriculum for all four of her books and has taught at Small Business Centers at community colleges across North Carolina.
Personally, Angie and her husband Nelson live, work, and travel the country in a Class A motorhome with their black lab "Rex" and a big orange cat named "Hobbes.". Angie and her husband live to travel and love immersive experiences, like taking a private 16-day Colorado River rafting trip through Grand Canyon and spending 11 days on a self-supported raft adventure covering all 149 miles of the French Broad River through NC and TN. In 2016 they completed a 6,000 mile road trip to see Glacier, Yellowstone, and the Badlands National Parks and Devil's Tower National Monument. In 2017 they traveled 10,000 miles back and forth across the country to visit the Rocky Mountains, Zion National Park, Joshua Tree National Park, The Petrified Forest National Park, and the Civil Rights Museum in Birmingham, Alabama. They sincerely believe taking time away from their businesses regularly keeps them more engaged in every aspect of life.
Angie has been interviewed many times on a variety of radio and TV sources:
Interviewed for the show "Great Ideas" from CPCC TV, courtesy of WTVI-PBS Charlotte: https://www.youtube.com/watch?v=R9ehN-molVo (go to minute 12:19 to start Angie's interview)
Interviewed about "Digitally decluttering your life" on NPR/WFAE's Charlotte Talks with Mike Collins: http://wfae.org/post/decluttering-your-home-and-digital-life
Submitted advice to the New York Timesabout staying focused while working from home: http://www.nytimes.com/2012/12/16/jobs/home-office-requires-a-businesslike-attitude.html?_r=2
She's been published numerous times in Blue Ridge Outdoors Magazine and WNC Woman Magazine: visit for links – http://yukonandbean.com/angie-stegall-travel-writer-copywriter/
She's been interviewed on numerous podcasts, including: "The Brave Entrepreneur" Podcast with Jena Rodriguez, "Plum Deluxe" Podcast with Andy Haynes, "Uncommon Wisdom" Podcast with Adrienne Craighead and Julie Tache, Authors Talk About It" Podcast with Rob and Janelle Alex, "The Art of Non-Conformity" with Chris Guillebeau, and "Speaking of Travel" with Marilyn Ball.
__________________________________
Clients say:
"I have been "way finding" with Angie for four years. Ever since I first saw her speak, I knew she was someone I wanted on my "side"-grounded, powerful, straight forward yet compassionate and wise, Angie is the perfect mix of action and intuition. She has helped me navigate my path, both personally and professionally. She lovingly, but firmly "forces" me to choose where to place my energy and what is worth spending my time on. Business is not just business…it is an extension of your heart….and soul. Angie respects and understands that and is intent on getting you to do the same. I attribute a lot of my success as a business woman and my growth over the past few years to Angie's guidance. If you are feeling stuck or lost…you need an Angie. Making the investment in her is an investment in you. Do it. You won't regret it." Murphy Funkhouser Capps, Kudzu Brands, NC

"Angie absolutely was a game-changer. She took what I was already doing and helped me transform them into activities that were more effective. I bought myself a bunch of time, which is a finite resource. Working with Angie was life and business changing." Frank Schwartz, LEC Media, NC

"Angie has an uncanny ability to discern what it most important to advancing your value proposition…In short, Angie quickly diagnosed the underlying issues and helped me find the courage (and the time!) to make some meaningful changes and held me accountable so I could start doing the work that truly feeds my soul." Chris McCleod, Chapel Hill, NC