A Quiet Retreat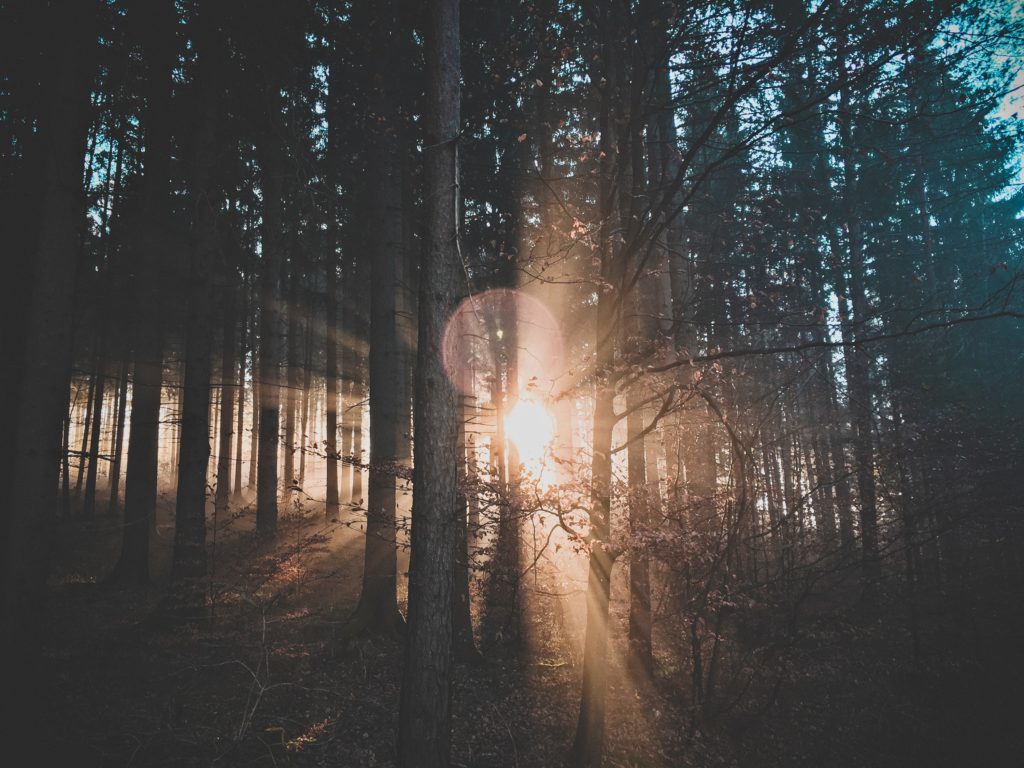 Our modern world is LOUD. Busy. Crammed full of stuff, people, information and activities. It's easy to lose your connection with your inner world, your inner voice, and the inner wisdom found there.
This voice inside you IS you and it is vast and wise. This voice knows you (maybe better than you know yourself right now) and you know it (though she may be a little unfamiliar these days).
She has wisdom she wants to share.
During this quiet retreat, you'll practice accessing your own inner voice by eliminating the distractions of the outside world and settling into stillness.
EMERGE: A Quiet Retreat
Join me June 2 – 4, 2023 at Earthshine Lodge near Brevard, North Carolina, for a weekend of solitude and stillness (when you need it), thoughtful conversation (when you're ready), forest bathing, oracle cards, campfires in the evenings, and maybe even some playful s'mores making.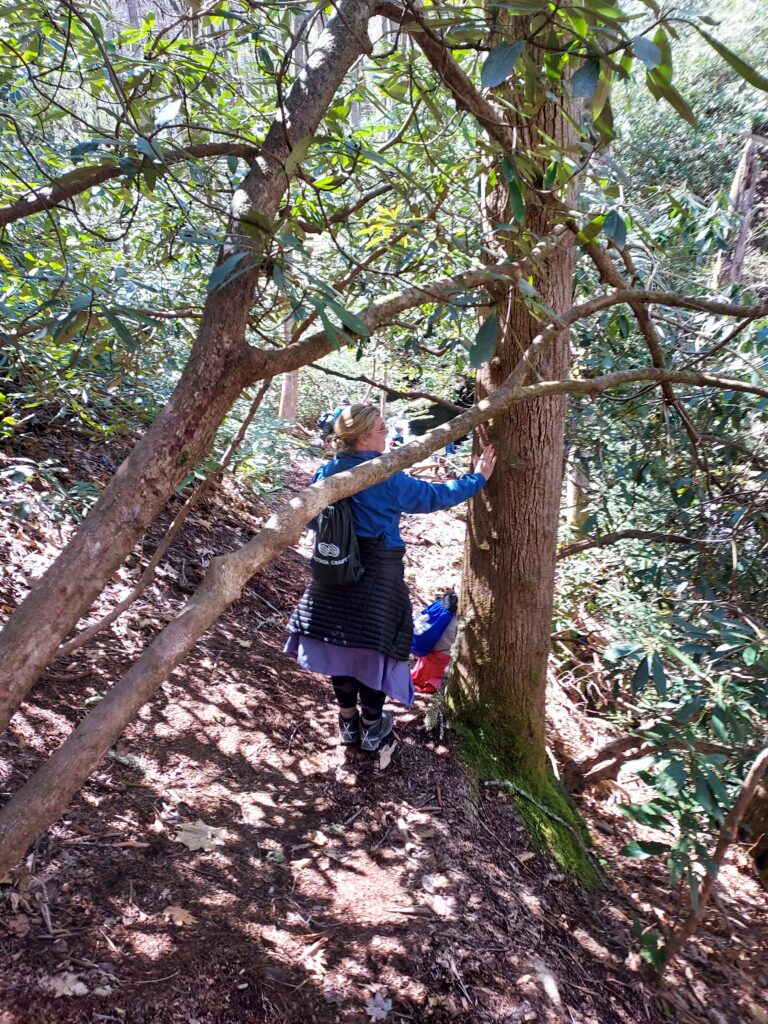 Everybody who contemplates going on retreat is hoping to find that place within her that gets lost in the grocery store, at work, and in the hustle and "go" of everyday life.
The truth is, all of us have that this place inside us … a core of peace, a place of stillness, where our inner knowing lives.

What you really want is to be supported, heard, and helped. Gentle guidance. Community and a little conversation. Abundant quiet time. Maybe even some coaching + Wayfinding. To move beyond just surviving and EMERGE thriving!
Angie has a gift for listening, sensing and interpreting. Being with Angie is like being in a soft, cozy judgment-free zone and I was able to share everything I was thinking and feeling. She took what I said and often saw and heard way beyond it, probing with such insightful questions that kept us excavating and exploring.
M. Merrill
former retreat participant
Details!
Who: up to eight women who desire time unplugged from the hustle and grind and time plugged into nature. Women who want to EMERGE from this 3-day retreat feeling held, heard, rested, rejuvenated, and energized!
What: a nurturing of your inner voice with the support of Mother Nature. Sharing circles with real, honest conversation. Promptings with powerful questions. Forest bathing. Fireside chats. Genuine connection with yourself and others. Agreements made, steps clarified, and turtle steps to action upon returning home. PLUS: each participant gets a private, one-on-one 30 minute coaching session with Angie within 30 days of the retreat ending for additional support, reflections, and next steps.
When: June 2 – 4, 2023. Starts Friday, June 2nd (check-in between 4 – 5 pm). Ends Sunday, June 4th (check out between 11 am – Noon).
Where: Earthshine Lodge and Retreat Center near Lake Toxaway, North Carolina, a 76-acre mountain oasis. The main lodge has eight rooms designed to provide a one-of-a-kind experience. Built in 1990 from the original wood on property, the boutique nature lodge has all the architectural elements that you would expect from a rustic mountain lodge – stone fireplaces, antler chandeliers, creaky wood floors, and more.
Why: Because giving yourself the gift of slowing down pays off in the most delightful and unexpected ways. Isn't it time to unplug, slow down, and reconnect with nature, yourself, and a few other brilliant, interesting women?
Cost: Per person pricing $1,797. This includes two nights in your own private room with private bath, dinner Friday, all meals Saturday, and breakfast Sunday. The menu will be created by a local chef featuring a variety of fruits, vegetables, and protein choices. *If you have serious food allergies, please let Angie know AND consider preparing/bringing your own food.*
Ready to claim your spot?
My takeaways from the trip are centered around being able to bring myself back to a calm and peaceful state when work and life get a bit stressful or just too 'loud'. To be able to redirect my thoughts and to intentionally slow down down my pace. To seek out opportunities to slow down and find peace.
2022 Retreat Participant
Your Guide
Angie Stegall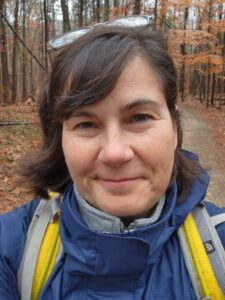 Angie is an Executive LIFE Coach + Wayfinder who guides people home to themselves by unearthing where they are suffering, unpacking the "symptoms" to get down to the root cause(s), and resolving the issues one at a time. She most often works with professional, successful woman who (sometimes secretly) struggle with self-doubt, anxiety, and a lack of self-compassion.
Angie is a Martha Beck Certified Wayfinder Life Coach, Certified Sparketype Advisor, Certified Forest Therapy Guide, and an IFS-informed coach. She's written five books, including her most recent one from 2019 entitled Notes from Nature: Tune into Your Inner Voice by Letting Nature Take the Lead.
Angie and her husband Nelson live to travel, including long road trips, epic rafting and kayaking expeditions, and weekend-long backpacking adventures. They have two cats, Kovu and Jackie, and one very fluffy dog named Calvin.
Earthshine Lodge and Retreat Center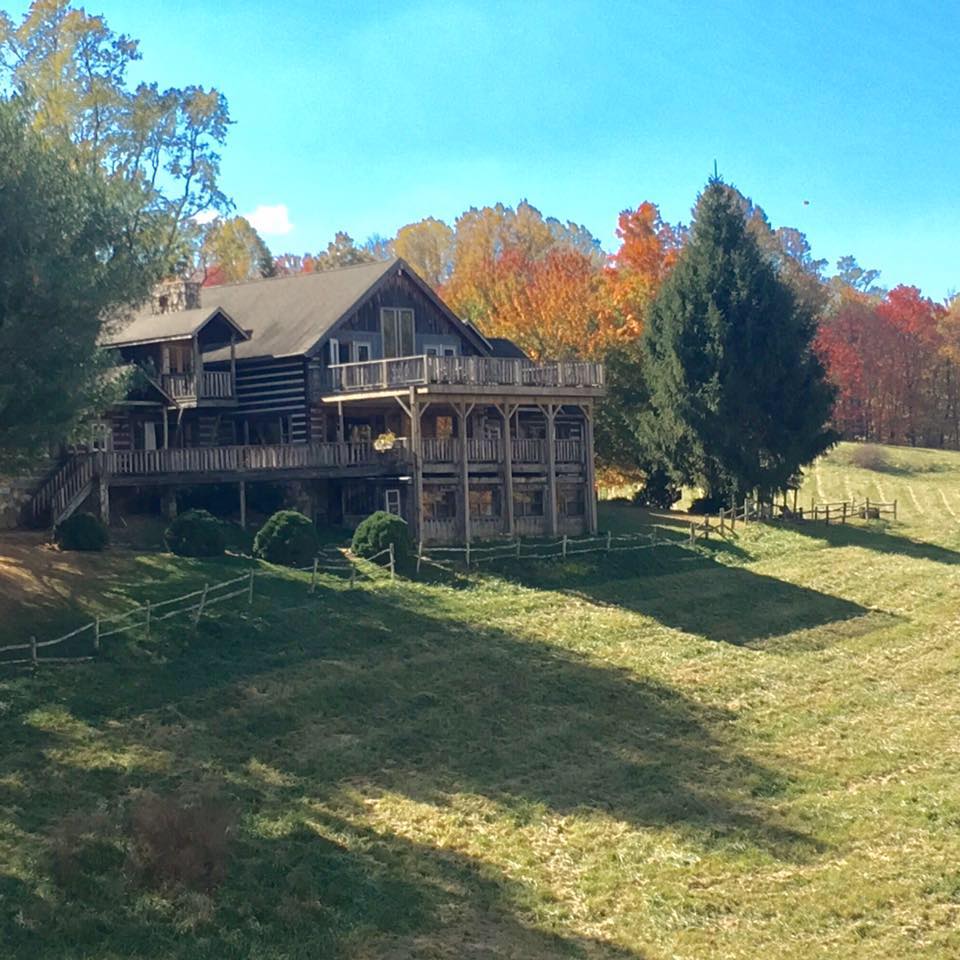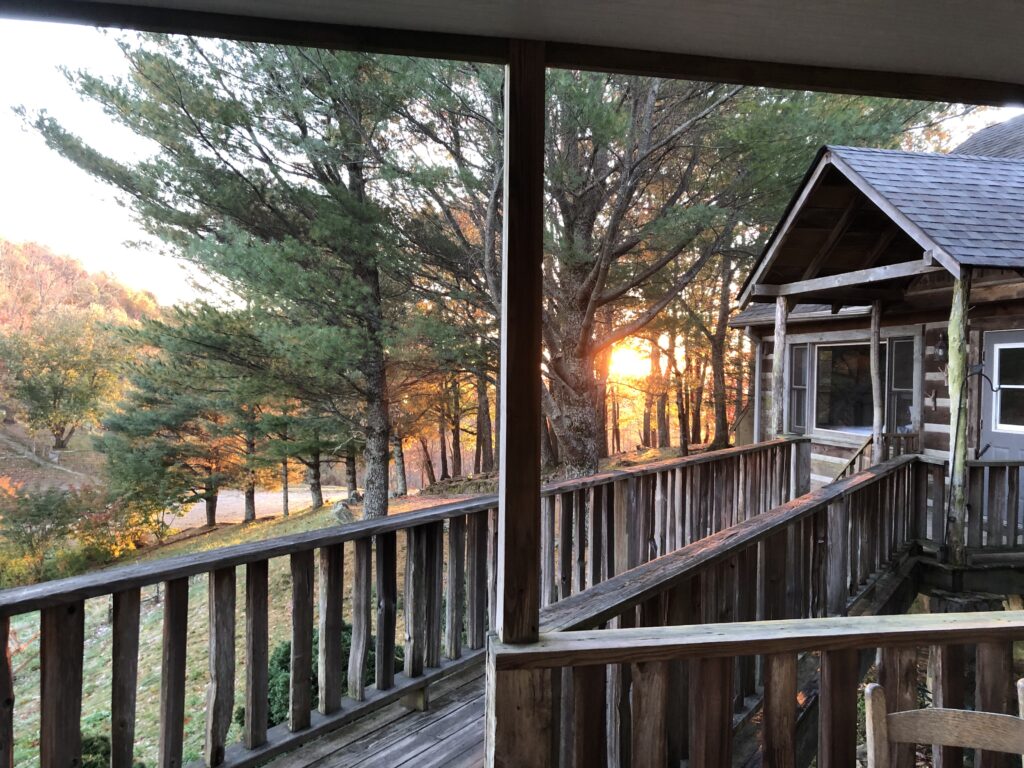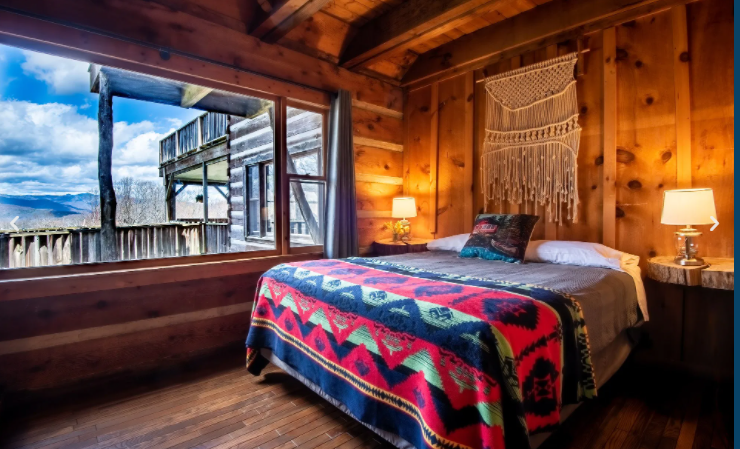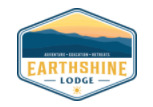 FAQs
What the heck is forest bathing? Forest bathing is the Japanese art of thoughtfully spending time in nature. It's official name is Shinrin-Yoku. It is literally taking in or immersing yourself in the forest using your six senses. I like to say, "Shoes are optional but clothing is mandatory when you forest bath with me."
What should I bring for the weekend? Even though we're gathering in June, you'll potentially be spending a lot of time outdoors, so bring layers, sturdy shoes, and a good rain jacket or umbrella. Don't forget your favorite journal and pen. And do bring any special snacks you might want, especially if you regularly eat between standard meal times. You will need a cooler and ice if anything is perishable because Earthshine has a commercial kitchen and no outside food is allowed in that area.
What is the cancellation policy? All sales for events are final. There are no refunds.