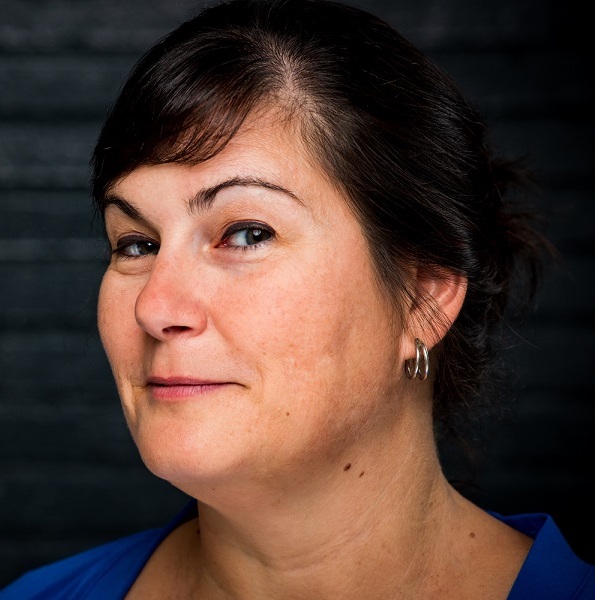 Angie Mattson Stegall is an Executive Wayfinder (Business and Life Coach) and an award-winning author of five books.
My "official bio" is at the end of this page.
You might have arrived here because you are feeling overwhelmed and/or are reaching burn out in your outwardly successful career, business, or life.
On the outside, business and/or life look successful: nice title, decent salary, recognition, and all the other trappings of success. As people have said to me in the past, "You present well."
Yet, in reality, you feel trapped by something about your life that just doesn't fit.
The Wayfinding Journey with me will slow you down. Calm you down. Help you get present to what IS. The Journey moves you from frustration, confusion, and overwhelm to a more balanced place of fulfillment, satisfaction, and inner peace.
Clients and I walk in the land of POSSIBILITY: you begin seeing and believing that what you want IS possible.
My clients learn to love themselves by creating a life based on their VALUES rather than the "no pain, no gain" sweat, hustle, and suffer through method most people try using to achieve their goals.
Through our Wayfinding together, my clients report that they feel healed and healthy and are living their lives with more satisfaction and ease.
MY STORY
About eight years ago, my business looked great. I was writing books and winning awards. I was speaking professionally and had plenty of clients.
But, I was desperately trying to ignore a lot of warning signs. Chronic exhaustion. A deep unhappiness with the actual work I was doing. Unexplained weight-gain. Deep and lingering frustration about where I was living.
I made some surface changes and even some moderately significant ones. But things in my life and business were still broken.
And that tiny whisper of a voice just kept insisting, "There's more for you in this world."
I took myself on my own Wayfinding Journey to find out who I really was deep down. To discover what I really wanted in life and was meant to do in business.
My journey was five years of turmoil. My husband and I blew up our businesses and our lives. It cost us all of our money. But at the end of the journey, I was crystal clear on my values, I was honest about what I wanted and needed in life, and I'm now doing my best work (and, happily, my husband was experiencing the same results).
Now, I feel fulfilled, peaceful (or "happy for no reason" as I like to say), and am experiencing professional success like never before. This hum of satisfaction resonates in my core.
I hope you'll consider a Wayfinding Journey with me so you don't have to endure five or ten years of floundering for answers. Let me walk the path with you as a guide, trusted advisor, and someone who can speak plainly, honestly and with compassion to help you find your way.
Clients say:
"You have a unique ability to connect and serve your client's highest purpose. You 'see' what's needed. You 'enact' what's needed. You ensure it's at a pace they need." RL, Charlotte, NC

"I always have peace after speaking to Angie about any challenge I'm facing, and as a business owner, that is priceless." Julie Bee, BeeSmart Social Media

"After my session with Angie, I am already feeling better and seeing things more clearly and with a different perspective!" Kathy Ridge, Levridge Resources

"You were a key determinate to my reclaiming an essential part of myself (my artist-dancer etc) which infused new energy, confidence and authenticity back into my leadership." Barrie Barton, Stand & Deliver Asheville

"When you and I started working together you set me on a path of change I didn't know how much I would need." LL, Charlotte, NC

"Angie's relationship with nature and her use of nature as an environment for growth was revolutionary for me." Roberta Borsella Farnum

"Angie has an uncanny ability to discern what it most important to advancing your value proposition…In short, Angie quickly diagnosed the underlying issues and helped me find the courage (and the time!) to make some meaningful changes and held me accountable so I could start doing the work that truly feeds my soul." Chris McLeod, Chapel Hill, NC
__________________________________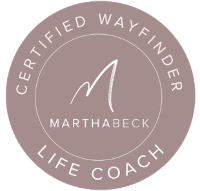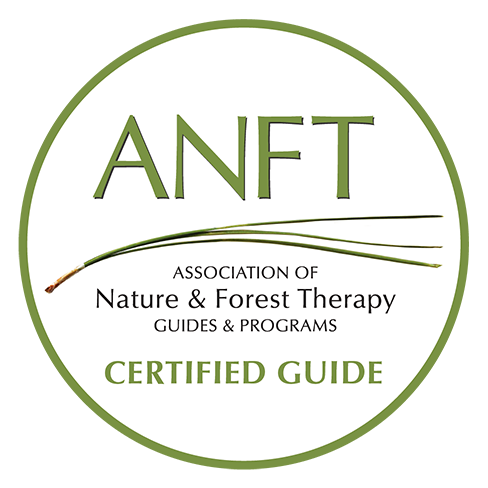 THE OFFICIAL BIO
Angie Mattson Stegall earned a BA in Organizational Communications from Queens University of Charlotte. She's a Martha Beck Certified Wayfinder Life Coach and incorporates nature-based coaching into her work with clients as a Certified Forest Therapy Guide with the ANFT. She's also a Certified Sparketype™ Advisor.
In business since 2003, Angie shares her extensive business experience through seminars, teaching, and speaking (classes, breakouts, and keynotes). She's spoken to groups at Blue Cross Blue Shield of NC, MassMutual Insurance, the Western Women's Business Center's Annual Conference, Duke Energy, FemCity, Sisters United, and eWomen. She's worked with executives and their teams at Duke Energy, MassMutual, Doosan, Kuebler Inc., and Corning as well as with dozens of small business owners and their teams.
As a five time published author, Angie won the 2014 Women's Business Award (author category) at the fifth annual Women's Business Conference and was a Founding Member of the Brevard Authors Guild. She also received the coveted "5 Star Award" from in the 2016 Authors Talk About It independent book awards for her fourth book, Make Some Room: Powerful Life Lessons Inspired by an Epic 16 day Colorado River Rafting Trip through Grand Canyon.
Personally
Angie and her husband live to travel and love immersive experiences, like taking a private 16-day Colorado River rafting trip through Grand Canyon and spending 13 days on a self-supported rafting adventure covering all 149 miles of the French Broad River through North Carolina and into Tennessee, and more recently kayaking 340 miles from the Atlantic Ocean, up the St. Mary's River in Georgia, crossing the Okefenokee Swamp, and paddling the entire Suwanee River to the Gulf of Mexico.
In 2016, she and her husband completed a 6,000 mile road trip to see Glacier, Yellowstone, and the Badlands National Parks and Devil's Tower National Monument.
Between 2017 and 2019, they traveled over 20,000 miles back and forth across the country in their Class A motorhome, visiting places like the Rocky Mountains, Zion National Park, Bryce Canyon NP, Capitol Reef National Monument, the Kenai Peninsula of Alaska, Liard Hot Springs in British Columbia, Joshua Tree National Park, The Petrified Forest National Park, and the Civil Rights Museum in Birmingham, Alabama. They lived for several months in the middle of a national forest in Alaska and on Bureau of Land Management Land in Escalante, Utah.
Together, they sincerely believe taking time away from their businesses regularly keeps them more engaged in life and in their work.
Life holds a different journey now as they have settled in Gastonia, NC, to care for her mother-in-law, who is suffering from Alzheimer's Disease.
__________________________________
Angie has been interviewed many times on a variety of radio and TV sources:
Interviewed for the show "Great Ideas" from CPCC TV, courtesy of WTVI-PBS Charlotte: https://www.youtube.com/watch?v=R9ehN-molVo (go to minute 12:19 to start Angie's interview)
Interviewed about "Digitally decluttering your life" on NPR/WFAE's Charlotte Talks with Mike Collins: http://wfae.org/post/decluttering-your-home-and-digital-life
Submitted advice to the New York Timesabout staying focused while working from home: http://www.nytimes.com/2012/12/16/jobs/home-office-requires-a-businesslike-attitude.html?_r=2
She's been published numerous times in Blue Ridge Outdoors Magazine and WNC Woman Magazine: visit for links – http://yukonandbean.com/angie-stegall-travel-writer-copywriter/
She's been interviewed on numerous podcasts, including: "The Brave Entrepreneur" Podcast with Jena Rodriguez, "Plum Deluxe" Podcast with Andy Haynes, "Uncommon Wisdom" Podcast with Adrienne Craighead and Julie Tache, Authors Talk About It" Podcast with Rob and Janelle Alex, "The Art of Non-Conformity" with Chris Guillebeau, "Speaking of Travel" with Marilyn Ball. Productivity Stacks with Jenae Spry, and The Endotype with Laura Hulleman.