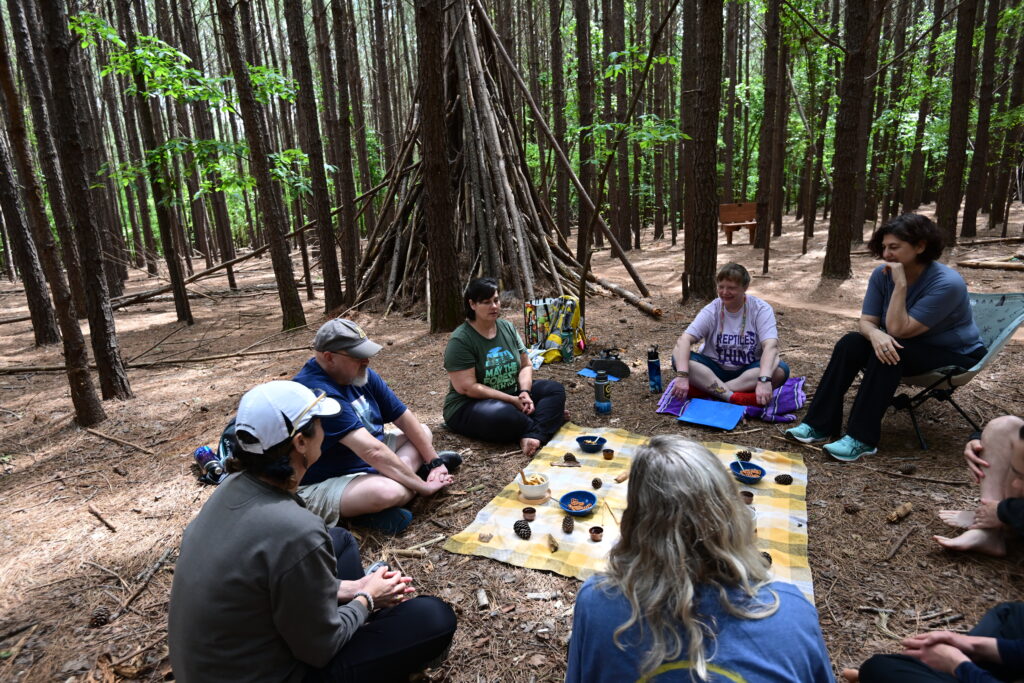 Forest Bathing (also known as the Japanese practice of Shinrin-Yoku) includes a slow walk, invitations for stillness and exploration, and sharing with others in the group.
The growing body of scientific knowledge demonstrates the benefits of spending time in nature, as a wellness practice, and as an effective way to manage stress.
This story on NPR about Forest Bathing is GREAT! CLICK HERE to listen.
Join me on this journey with the more-than-human world to unplug, slow down, and reconnect with yourself and the natural world around you.
FINAL DATE FOR 2023: Saturday, December 9th, 9 am – Noon
Our time together includes:
An Introduction: What is Forest Bathing?
A variety of guided Forest Bathing invitations
Sharing / Listening circles
Closing Tea Circle
Participants often share that their stress dissolves, confusion lifts, insights awaken — and they take home a renewed sense of connection, meaning and purpose in their lives.
More details:
In the practice of Forest Bathing, participants are guided into nature step-by-step and invited to engage each of their five senses.
Who: appropriate for kids, teens, adults, and seniors.
What: A 3-hour sensory experience of nature. Participants are offered "invitations" to experience nature during the Forest Bathing experience.
When: Any time of day, any weather.
Where: Any field, park, or nearby nature trail that is mostly flat, fairly quiet, with good parking, and access to a restroom. The experience never covers more than 1.5 miles over 3 hours.
Why: A slow, purposeful experience to gently and deliberately connect with Nature and ourselves. See additional benefits below.
Cost: $44 per person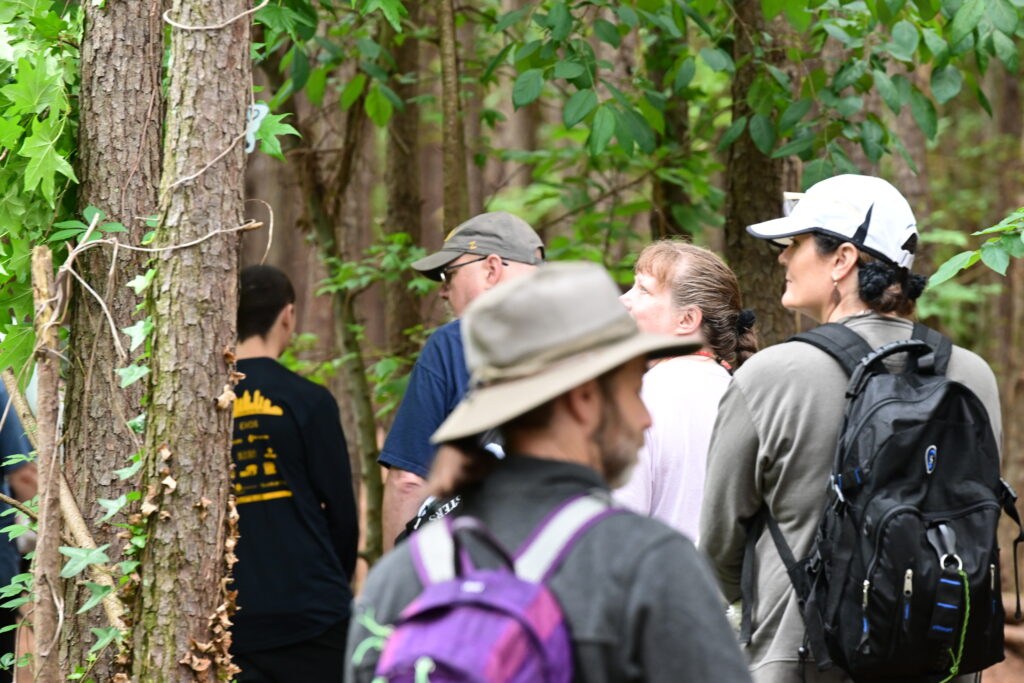 Scientifically-proven benefits:
Boosted immune system functioning by inhaling phytoncides, essential oils emitted by trees, plus fungus and other beneficial microscopic particles
Reduce blood pressure, respiration, and heart rate
Reduce stress, improve mood, increase energy level & improve sleep
Increase capacity for empathy and kindness (self and others)
Increase ability to think strategically ("Executive Thinking")
Increase ability to think more creatively ("Original Thoughts")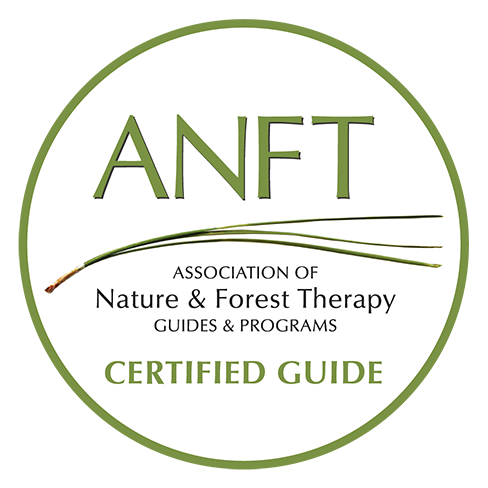 Angie Stegall is a born Wayfinder, helping clients explore their wild insides while finding their way back to who they are at their core. She is a Certified Forest Therapy Guide with the Association of Nature and Forest Therapy Guides, and has extensive experience taking groups and individual clients out for forest therapy experiences, powerful nature-based coaching sessions, and retreats. Angie's other certifications include: Martha Beck Certified Wayfinder Life Coach, Certified Sparketype Advisor, IFS-informed Coach, and American Red Cross Wilderness & First Aid/CPR Certification.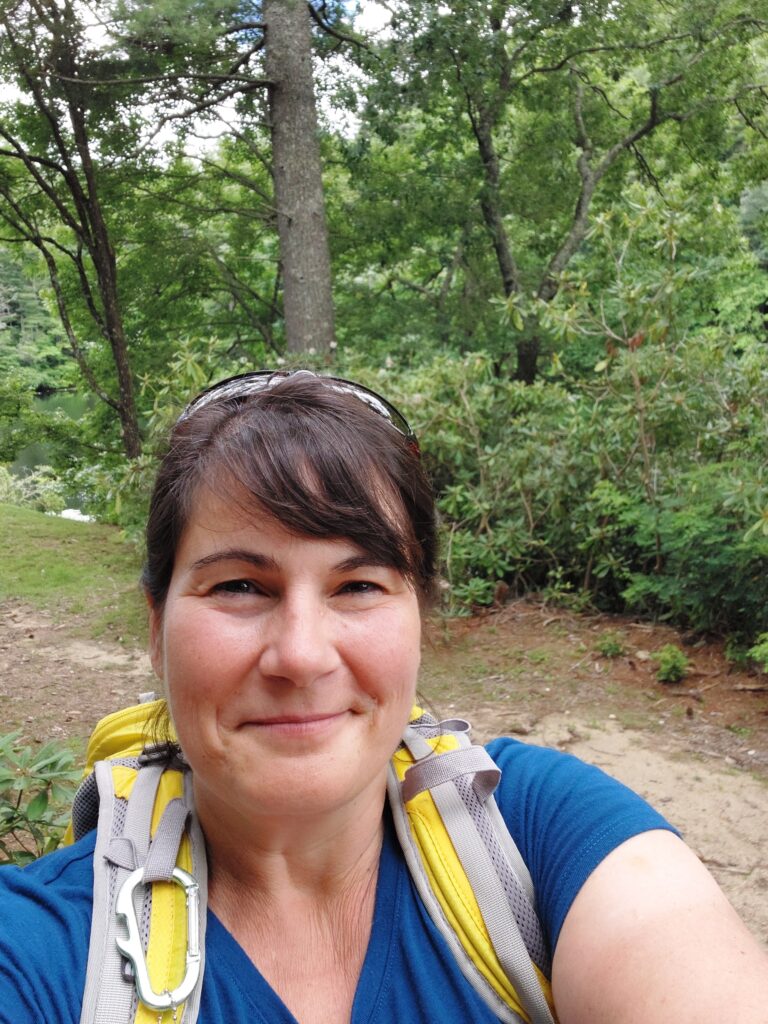 Testimonials:
"I think the most impactful part was feeling at one with nature and knowing that I tend to the be the one that sets limits on myself. If I just try, it won't be as bad as I build it up to be."
"I'm sleeping better! Prior to the class on Sunday, I had not been sleeping well. Since the class, I have had some of the best sleep that I can remember!"
"Angie – your curiosity and love of nature is infectious. I loved how you guided the forest bathing…you led us in a way that did not overwhelm or surprise me. You acclimated us step-by-step…like dipping our toes in the water and easing our way into a warm and welcoming pool. You beckoned us gently into the woods and awakened a part of my soul that was clouded in the midst of noise."
"Felt very joyful after our experience. Drove home in a peaceful mode."